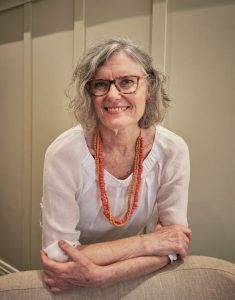 Bronwen is trained in psychodynamic, cognitive-behavioural, interpersonal, trauma focussed and dialectic behavioural approaches but practices primarily within a psychodynamic framework with a focus on attachment and trauma. This framework means that Bronwen works collaboratively with the client to look at current difficulties in the light of family and childhood history to release the person from old patterns of sense of self and relationship to others allowing them to make healthy choices that are responsive to now. Within that framework she emphasises what gives meaning to the person in their life and  evolving a more positive and meaningful life narrative.
Treatment is shaped according to what will be most effective for the needs and presentation of each client.
More broadly, Bronwen takes a holistic and strengths based approach placing problems within the context of the whole person, where the aim is that therapy results in clients building a richer personal world.
Modalities
Psychodynamic Psychotherapy, Interpersonal Therapy, Dialectical Behaviour Therapy, Narrative Therapy, Trauma Therapy, Cognitive Behaviour Therapy
Qualifications
Master of Clinical Psychology – 2012 – Queensland University of Technology
Postgraduate Diploma (Psych) – 2005 – Southern Cross University
Bachelor of Counselling – 2000 – University of New England
Bachelor of Arts (Hons) – 1979 – Flinders University
Quality Provision
Bronwen is registered with, and endorsed as a Clinical Psychologist, with the Psychology Board of Australia. As well as ensuring that she meets professional requirements for registration Bronwen attends to her love of ongoing development in skills and knowledge by taking regular clinical supervision from a senior psychologist, peer supervision, and other professional development.
Professional Associations
Member of the Australian Psychological Society
Fellow of the Clinical College of the APS